Teacher Resumes: Top Resumes Tips for Teachers
Teacher resumes are one of the most difficult resumes to write as they have their own set of challenges. Unlike employees in the corporate sector whose objectives are to increase sales and/or reduce costs, teachers' ultimate goal is to educate and nurture a country's future generation. So let's review this teacher resume and see how we can help her improve it.

Free Online Resume Builder Tool: Use this tool to build a high quality resume in about ten minutes.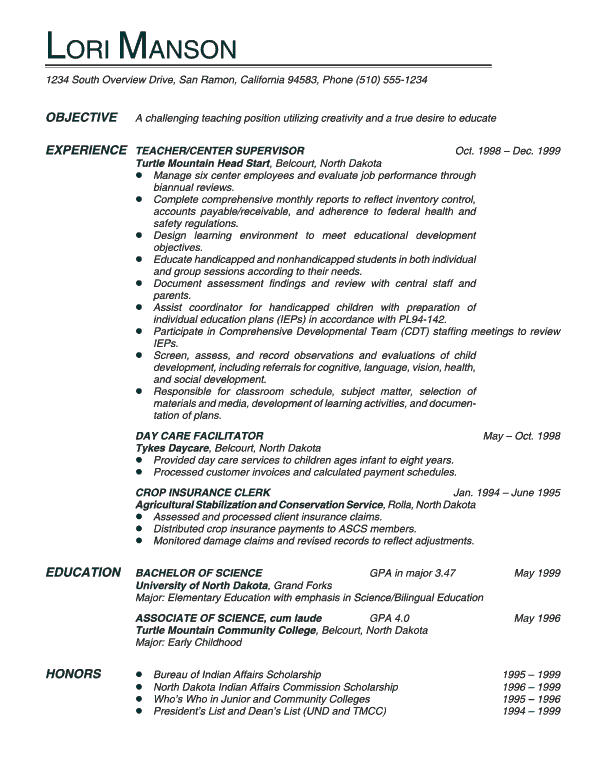 Lori's resume design and layout are attractive and pleasing to the eyes. She maintained consistency in her spacing, font types and sizes throughout her resume. It doesn't look cluttered and she only bolds the most important titles and sub-titles.
However, her resume isn't perfect and there are a few ways she can improve upon it.
Top Resume Tip no. 1: Objective
The resume objective of this resume is mundane and needs a bit more 'oomph' to really differentiate Lori from other teachers. She needs to de-emphasize her needs and focus more on the needs of the school and students.
Top Resume Tip no. 2: Always include your achievements
Lori listed mostly her duties and responsibilities of her present and previous jobs. She needs a few achievements to help her stand out from other teaching applicants. So the following are some questions that can help her generate ideas for her list of achievements:
Did you emphasize multiculturalism?

Were standardized test scores increased?

Are you assigned the more challenging students?

Have you brought students performing at below grade level up to or above grade level?

Did you train new teachers?

Were you honored by your peers or principal?
Overall this is a well-designed teacher resume with only a few minor blemishes. By rewriting her resume objective and adding a few achievements to her resume, Lori shouldn't have any problem in securing interviews in any job application.
Free Online Resume Builder Tool: Use this tool to build a high quality resume in about ten minutes.
Top Resume Builder
Over 180 easy-to-use proven resume and cover letter
templates and examples that guarantee job offers in 30 days.
TopResumeBuilder.com

Create Your Resume In 9 1/2 Minutes With the FREE "Top Resume Builder"!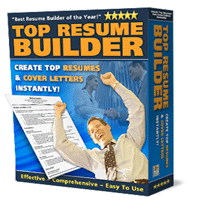 Struggling to write your resume? Worried about getting job offers? Get the FREE Top Resume Builder ($97 value) now!
Save hours writing your resume.
Save hundreds of dollars hiring a professional writer.
Over 35 proven resume templates created by a resume expert.
No software to install. All templates are in Microsoft Word format.
Immediate download so that you can start right away.
Hurry! We are offering the Top Resume Builder for . After that date, we're selling it for $49.97. So get it free now before it's too late!
Just subscribe to our free Top Career Newsletter by submitting your name and email below. And we'll send you the Top Resume Builder right away.
Note: The Top Resume Builder will be emailed to you. So please submit your actual email.
Privacy Policy: Your email address is Private and Confidential and will NOT be rented or sold to any party. You can unsubscribe at anytime. We hate spam as much as you do!
Click Here For More Teacher Resumes And Proven Resume Tips.